Smith
Topwater Floating - Smith - Tobiika High Floating
Regular price
Sale price
$24.50
---


Tobiika High Floating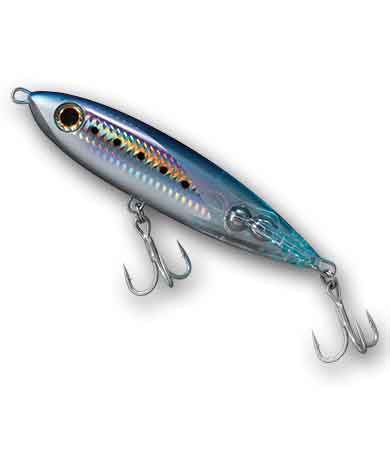 Salt water pencil consisting of 3 types
Flying squid
It is a pencil bait targeting salt migratory fish such as tuna, dolphin, and blue fish (yellowtail, amberjack), and consists of 3 types. Its characteristics allow for the production of a wide variety of movements depending on the user's operation, and the operation and type can be selected according to the target fish species and situation.
Because of the ABS resin specification, the transparent texture and clear feeling that cannot be made with wood are added to the production of lure movement. In addition, due to the effect of the impeller (also visible as a horizontal wing), the flying squid reflects the force of the part that escapes by rolling as a movement as well as water entanglement to the dart force to the left and right. For anglers who are operating, please try various actions. Various movements can be made by changing the direction (angle), stroke, or pitch of the jerk.
Coloring unique to ABS molded products A
lineup of transparent coloring that can not be realized with wood

 

products

 

.

 

Color lineup configuration that can be used even when the target is eclipsed by squid during clear tide.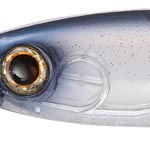 Emperor effect The
wing reminiscent of a squid's emperor corrects the flight attitude during casting to improve castability, and converts the water pressure received during retrieval into left and right dirt.

 

Demonstrate higher exercise performance.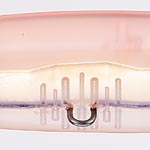 Penetration wire structure
Adopting a penetration wire structure, assuming a fierce fight with a large target.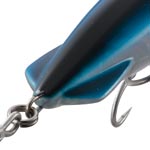 Cultiva ST-66 # 1/0 as standard equipment A standard
treble hook, Cultiva ST-66 # 1/0, which gives the offshore angler great trust.

 

The split ring is also made of stainless steel and has a high strength.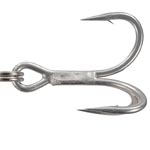 The High Floating
It is the most buoyant among the "flying crows" and is a high-response model with excellent appeal on the surface of the water. Especially in the absence of wind waves during peacetime, walking (swinging) with a reduced travel distance is a level that can be appealed in points. In addition, sliding and splashing are easy to do, and diving is also possible. When diving, it will irregularly and quickly dirt and float.
| | |
| --- | --- |
| LENGTH | 140mm |
| TYPE | High Floating |
| WEIGHT | 52g |
| HOOK | Kartiva ST-66 #1/0 |